Trendalizer
The Goal Getters Trendalizer® lets you create comprehensive trend reports giving you insight into your Hyperion Financial Management data. The utility is an executable that takes either multiple Journal, or data extracts as inputs, and automatically creates a filterable Trend report in Microsoft Excel.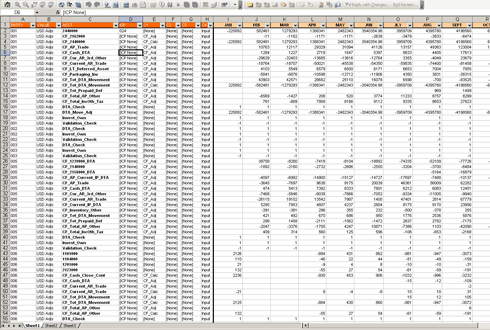 Prepender
The Goal Getters Prepender® makes your life a little easier when trying to dissect and analyze Hyperion Financial Management Journal extracts. If you analyze data directly in the Journal extract file, or whether you import it into a adsheet and filter it down, this tool will let you save hours of preparatory work for your data analysis.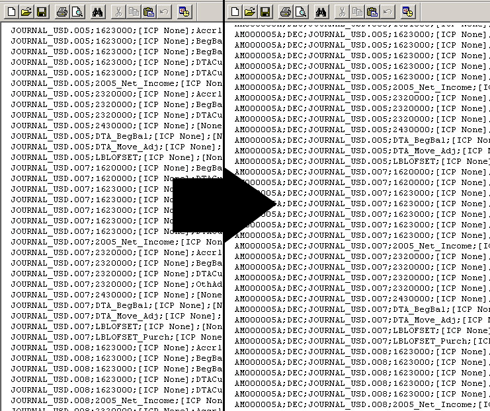 Data Switcher
The Goal Getters Data Switcher® is a utility that lets you perform complex find and replace operations on your Hyperion Financial Management data and journal extracts. Has your client just made extravagant changes to their organization, and this in turn has affected your Financial Management application, or do you have to reclass multiple accounts based on specific custom dimension members? Gain control of your data with The Goal Getters Data Switcher®.